Women In sport Awards 2022/23 – Delighted for Delia
Carryduff GAC is thrilled to announce that our very own Delia McCarron has made the shortlist for the inaugural Local Women Sports Awards due to take place on April 14th at the Crowne Plaza.
The awards, sponsored by GO, honours inspirational women across a wide range of fields of sport. With multiple nominations for the 'Unsung Hero' category it must have been obvious to the judging panel how highly regarded Delia is in our club.
On the off chance that you don't already know Delia – we reached out to those who know her best to give you a flavour of this fiercely competitive and committed Gael.
We genuinely can't imagine anyone more deserving of this award and wish Delia every success at the grand final!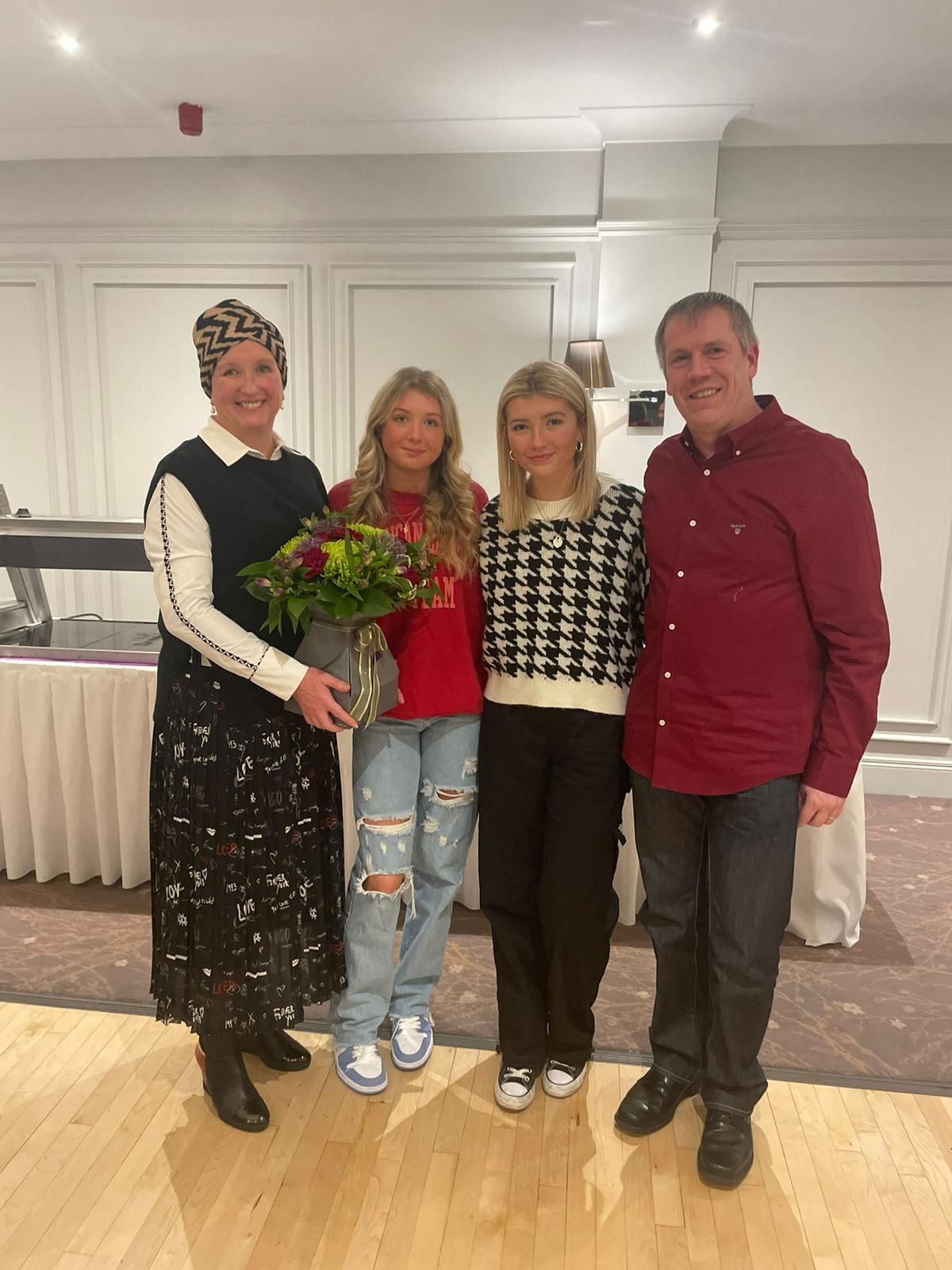 DELIA
Dedication
Enthusiasm
Loving
Inspiring
Attitude
We are blessed to have her within our club – a true unsung hero who does it for her girls Tara and Isa, and for our girls too"
"Delia is a  true Gael!  She is always there to help with energy and ferocious enthusiasm – underage training, fundraising, sponsorship, social events…the list goes on!
That she gives so generously of her time – despite her health challenges – shows what a true hero she is. She's amazing!"
"That Delia should be finalised as an unsung hero is of absolutely no surprise to those of us who've ever witnessed her in action. She is wholeheartedly committed to whatever team she stands behind. No shrinking violet, Delia is opinionated and vociferous but always good humoured with it. Every club needs a Delia but only we were lucky enough to get her!"
"Delia is a 'behind-the-scenes' icon and I suspect she bleeds purple and gold! Be it organising tournaments, fundraising activities, kits for teams or being the loudest cheerleader pitch-side, Delia is the tour de force and we need to sing loudly so she doesn't remain unsung!"
On behalf of the whole club, Chair Brendan Sloan also sends his best wishes to Delia:
"As someone who embodies the whole spirit of our club, you are an inspiration to us all and thoroughly deserve this recognition."