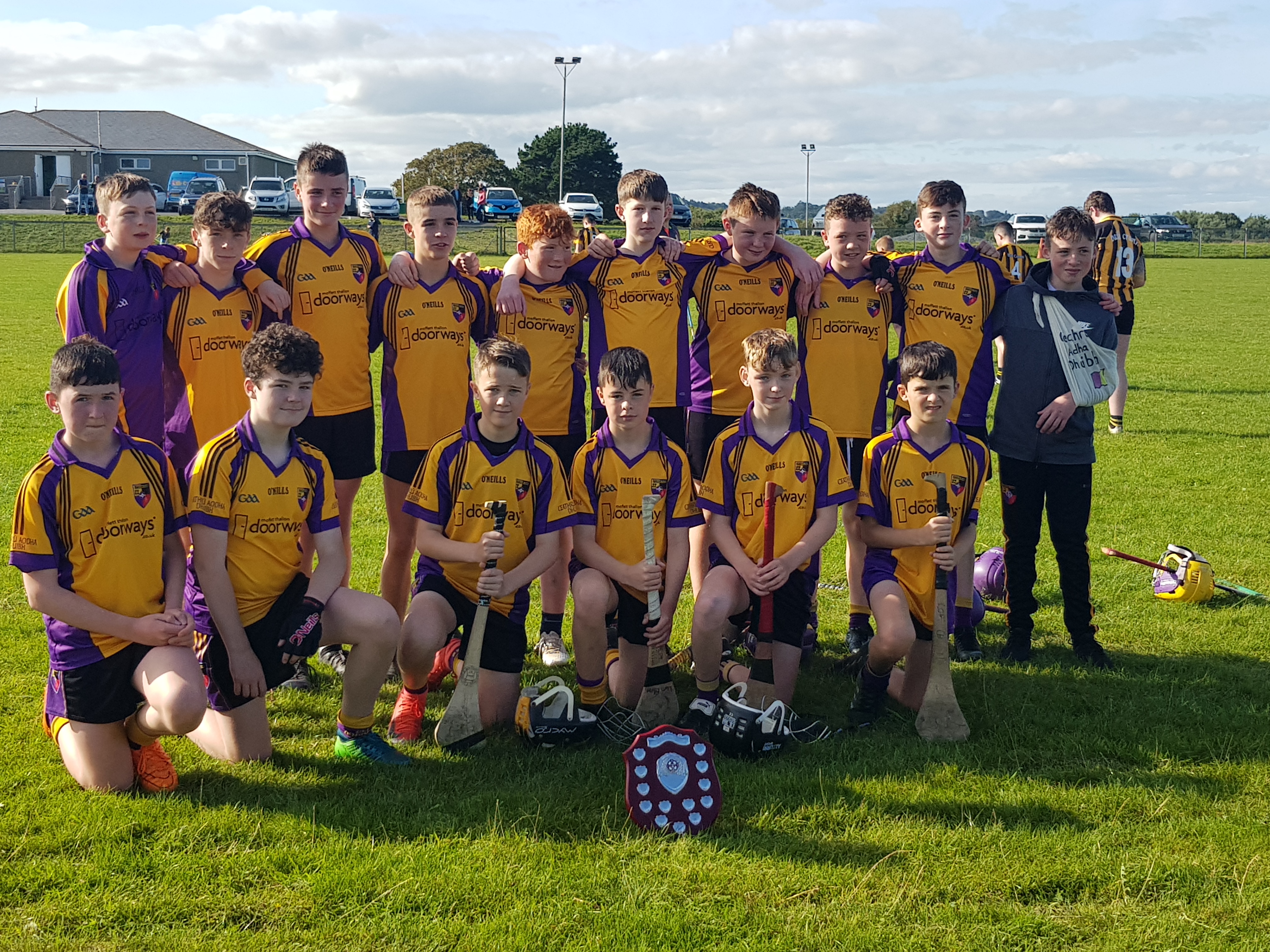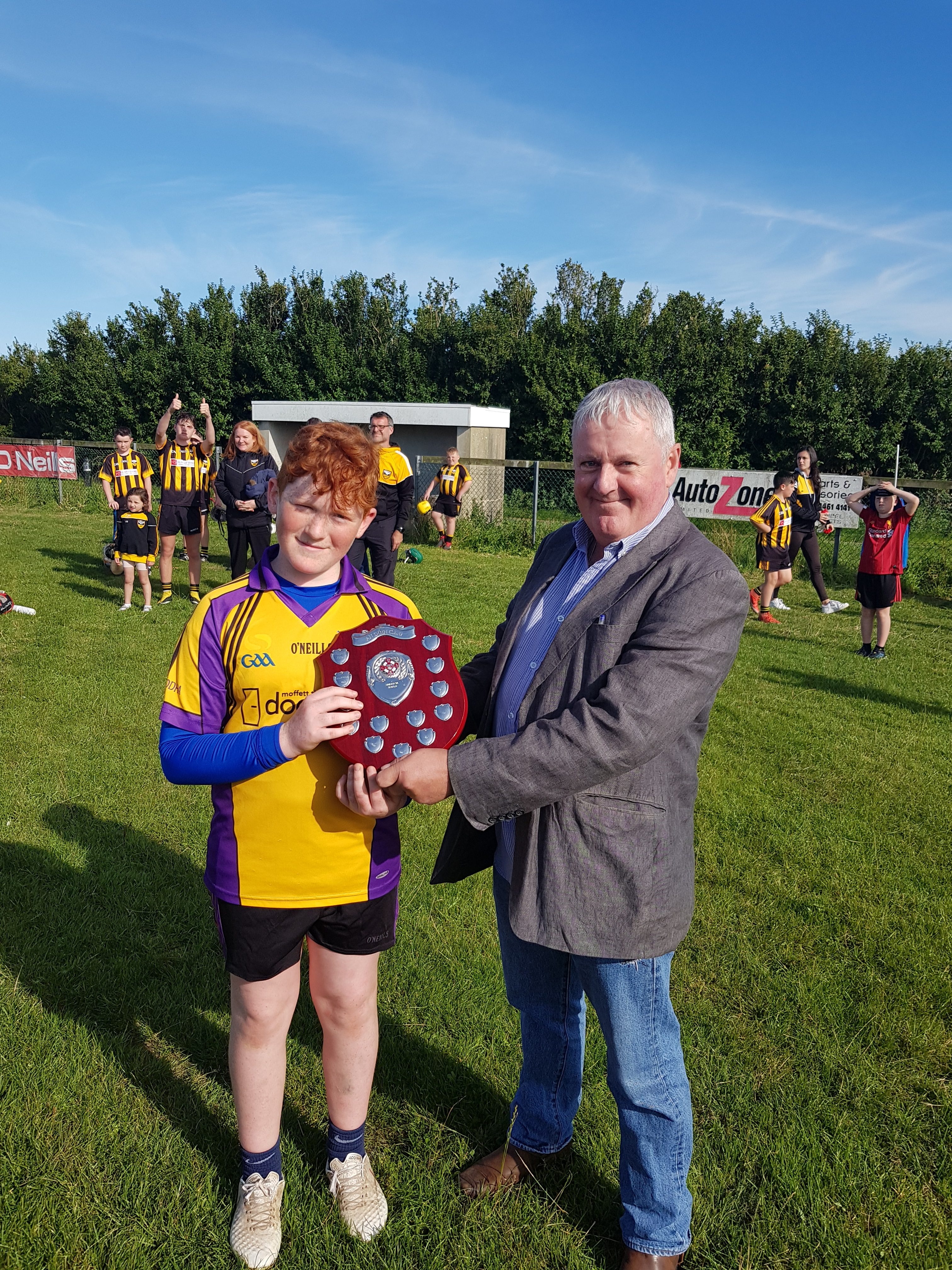 Carryduff 9.13 Ballycran 8.7
Carryduff U14 hurlers took on Ballycran today in Kilclief in the shield championship final. It was a really tight game with both teams playing attacking hurling. There was some brilliant interplay between the Carryduff team leading to some excellent scores from Ryan Sherry, Ronan Kelly and Liam Blaney which meant that the team came in at half time with a 4 point lead. Ballycran then came our at the start of the second half and during the first 5 minutes brought the game back to level.
Carryduff then showed great determination and spirit to up their performance and take the lead and control of the game during a very good spell where the Carryduff team took a 15 point lead. Ballycran then staged a comeback and battled hard to come back into the game. During this period the Carryduff defence held strong with some outstanding performances from Matthew Loftus, Lorcan Cooney, Eamon McKinney and Cillian Teague who held the back line.
It was at this point that that carryduff team then started to gain control again especially around the middle third with Oran Donaldson, Luke Morris, David Morrissey, Niall Murray and Conor Boyle all coming to the fore.
To end this Ballycran spell in which Oisin McAteer made some great saves, Oisin Mcgurk made a great run through the Ballycran defence to finish to the back of the net giving the impetuous back to Carryduff.
Carryduff finished strongly trading scores with Ballycran to the end. A fantastic performance by all the players where every one of them showed determination and great spirit. A real credit to the Club.
Thanks John