When we held our first Onewall training session on the 23rd April this year, little did we know that within 4 months, some of the Handballers present that day would be competing and representing the Club, in their first ever OneWall Tournament but that's exactly what happened.
Last weekend, with the sun beating down and temperatures pushing 30 degrees, two of our Carryduff Handballers, Sean Young and Plunkett Kelly, represented the club in the Lough Showdown OneWall Tournament (Loughmacrory, Co Tyrone).
Sean represented the club with distinction in the 13 &Under Boys Singles and produced some fantastic displays of handball over the weekend winning his first game 15-7 (against Aodan McCann Clann Eireann), losing the next 10-15 (against Marcus Conway Greencastle), winning his next 15-8 (against Tommy McCann Clann Eireann) and then just narrowly missing out on a Semi-Final place going down 13-15, to a very strong Nathan Lawlor from Wexford.
This final game saw Sean produce some scintillating handball, with great movement around the court and using all of the strokes, left and right-handed, at his disposal, including some long-range overhand kill shots.
Unfortunately for Sean he had met his match and more, in Nathan. It was a very exciting game to witness and could have gone either way, with only a couple of points in it at the end.
Definitely exciting and hopeful times for Carryduff Handball Club with talent like Sean and others his age and younger, who will be representing the club in future competitions and tournaments.

Carryduff U13 Handballer Sean Young with the current World Wallball, Irish National's and European Wallball Men's Open Champion and winner of the Men's Open at Lough Showdown last weekend, Conor McElduff.
Plunkett, having not played Handball competitively for over 28 years and had no OneWall experience at all until the 1st Onewall session on the 23rd April, did not look out of place playing with some seasoned OneWallers.
Plunkett, competing in the Silver Masters 45+, had to overcome a slow start in his first game and was 1-8 down but came back strong with some well-angled shots and good attack play to win 21-12 (against Finbarr Fullen Loughmacrory).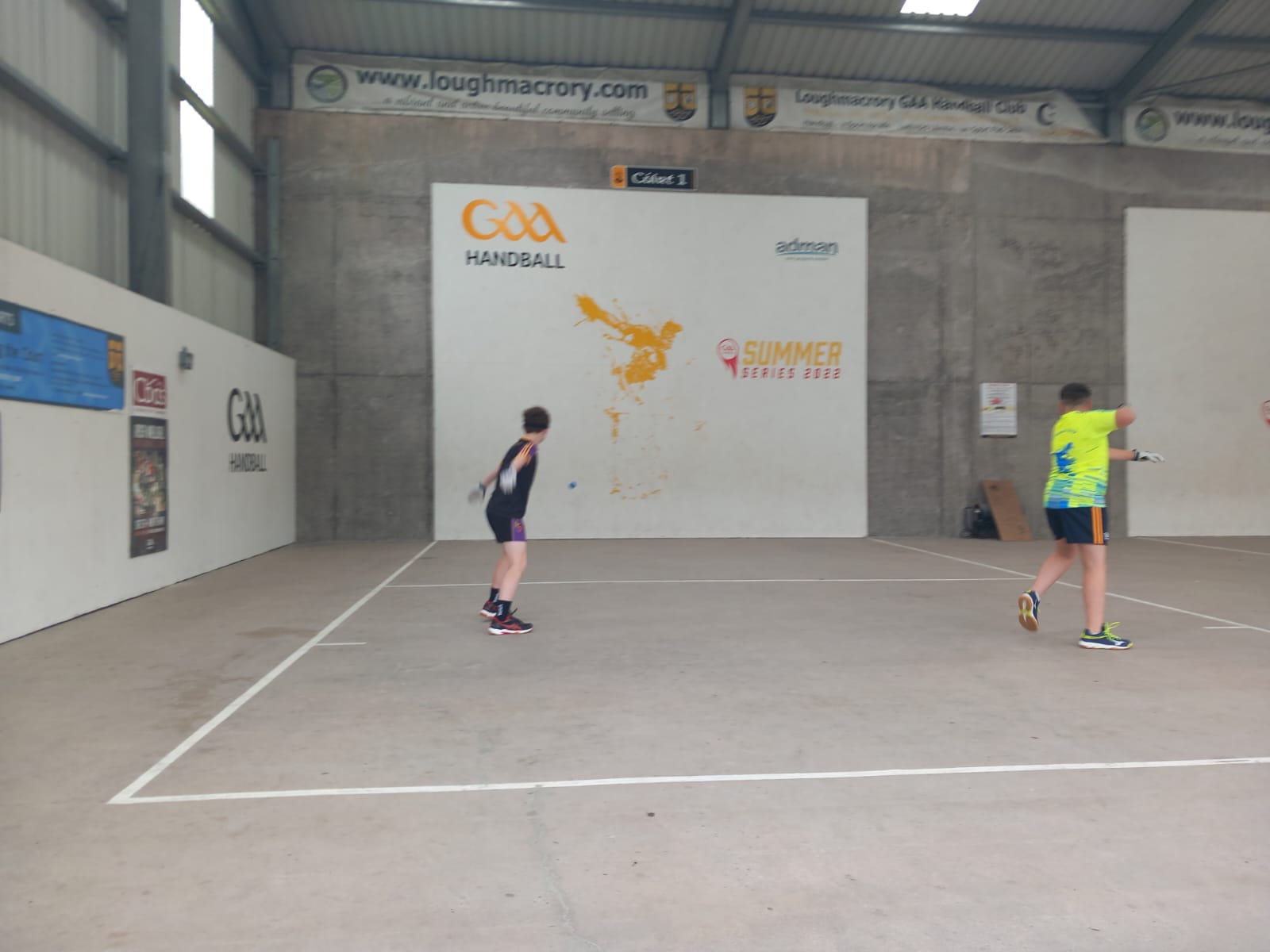 Plunkett then lost his second match 10-21 against the current Dutch Open Euro1wall 45+ Champion Paul Graham (Antrim). Whilst Plunkett tried his best, contested every rally and fought to the very end, he was unable to overcome someone with Paul's skill and Onewall experience.
Plunkett then played Shane Hazlett (Derry) in a very well contested game with points well earned with some fantastic rallies on show from both players. Plunkett stayed with Shane as much as he could but Shane's tenacity and court awareness pushed him into a lead that couldn't be overturned and Plunkett went down to a 14-21 scoreline.
Well done to both Sean and Plunkett for all your efforts over a very enjoyable weekend of handball. You have done the Club proud.
If anyone is interested in trying out Handball/OneWall for the first time or someone who hasn't played in a while and wants to get back into it again, please either reply to this post or PM anyone on the Carryduff Handball committee.
All abilities are very welcome and maybe you too will be competing in a Handball/Onewall tournament in the very near future, just like Sean and Plunkett.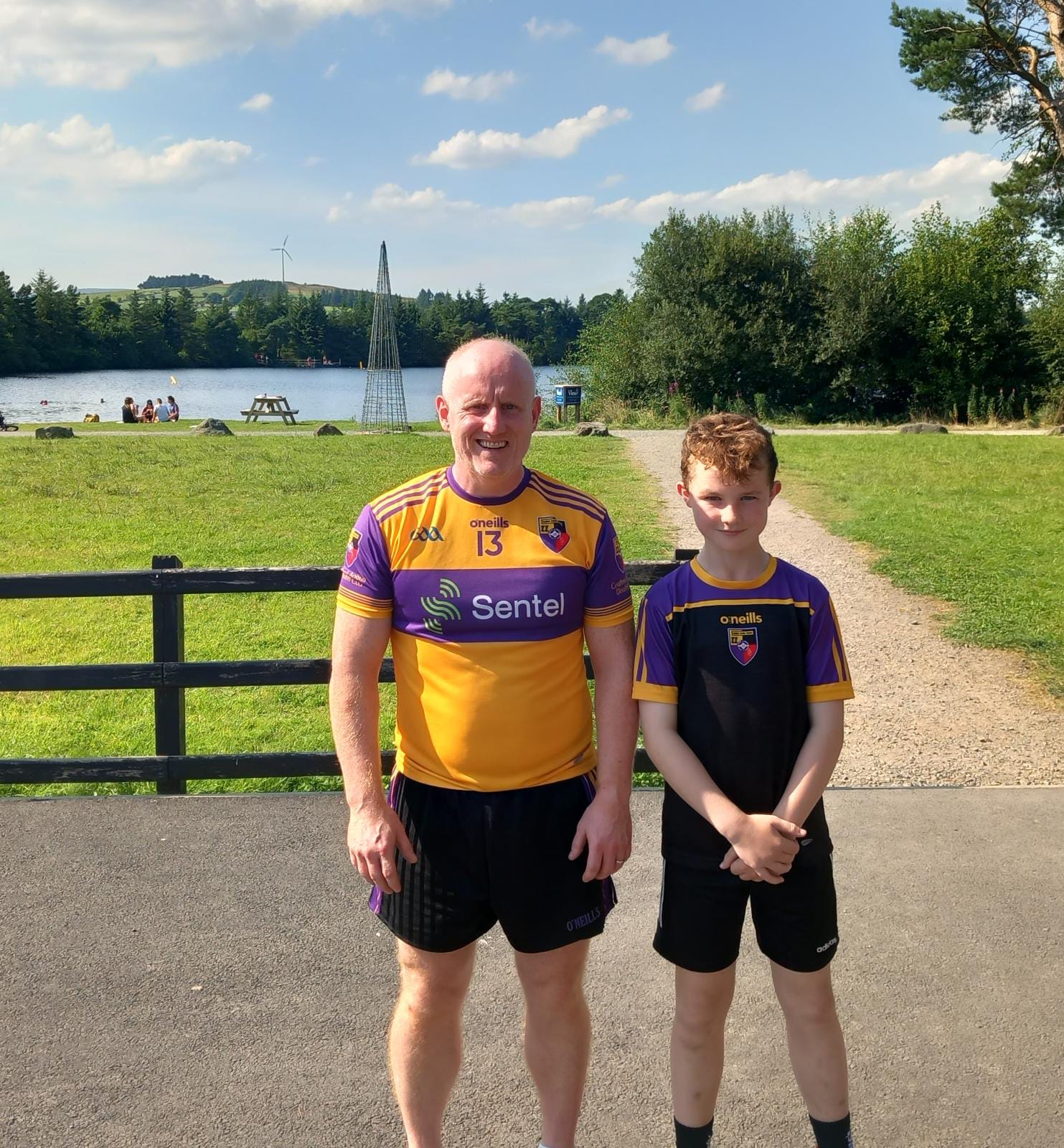 By communications
Fri 19th Aug