San Isidro Gaélico Visit Carryduff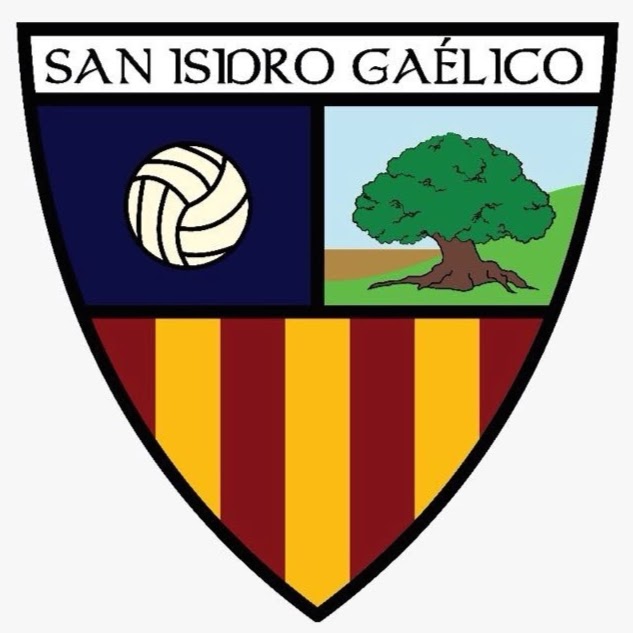 Dear friends from Carryduff GAA Club
We have returned recently from our tour to Ireland. We have greatly enjoyed and learned a lot about Gaelic sports and the communities that they represent in their home country. Now we are in San Isidro, Province of Buenos Aires, organizing the second part of the 2019 Gaelic football season, with great enthusiasm.
We hereby wish to thank you for your hospitality by having received us on July 21 at your facility on the outskirts of Belfast and at Ivanhoe Bar afterwards. We will never forget that moment when we first went out to play our first match on a true Gaelic football field, in Carryduff.
That was a milestone that gave us a wonderful start to an unforgettable trip that will give great impetus to our Club in its mission, play Gaelic sport and promote it in local communities.
We send a cordial greeting from San Isidro and hope that the future will find us again gathered around Gaelic sport. And do not hesitate to contact us in case you wish to come to Argentina. We will hopefully make you feel as welcome as we felt with your members.
Tom McMahon Francisco M. Lynch
 Member and Trip Coordinator President
San Isidro Gaélico
Estimados amigos de Carryduff:
Hemos regresado de nuestra gira a Irlanda. Hemos disfrutado enormemente y aprendido mucho sobre el deporte gaélico y sus comunidades en su país de origen. Ahora estamos en San Isidro, provincia de Buenos Aires, organizando la segunda parte de la temporada 2019 de fútbol gaélico, con mucho entusiasmo.
Por la presente queremos agradecerles por su hospitalidad al habernos recibido el pasado 21 de julio en sus instalaciones en las afueras de Belfast y en el Bar Ivanhoe. Nunca olvidaremos ese momento en que por primera vez salimos a jugar a una cancha de fútbol gaélico verdadera. La cancha de Carryduff.
Ese fue una hito que significó el puntapié inicial de un viaje inolvidable que dará gran impulso a nuestro Club en su misión, jugar al deporte gaélico y promoverlo en las comunidades locales.
Les mandamos un cordial saludo desde San Isidro, y esperamos que el futuro nos encuentre otra vez reunidos en torno al deporte gaélico. Y no duden en contactarse con nostros en caso en que quieran venir a la Argentina. Esperamos darles la bienvenida del mismo modo en que fuimos recibidos nosotros por los miembros de su Club.
Tom McMahon Francisco M. Lynch
 Socio y Coordinador de Gira   Presidente
San Isidro Gaélico San Isidro Gaélico 
San Isidro Gaélico Asociación Civil 

25 de mayo 49, piso 6to. B, (1642) San Isidro, provincia de Buenos Aires, República Argentina.

Facebook: @SanIsidroGaelico
Instagram: @sanisidrogaelico