Are you a resident of Carryduff and concerned about traffic volume?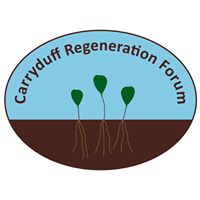 The Carryduff Regeneration Forum (CRF) is currently engaged in negotiations with Transport NI in an attempt to address traffic aroundCarryduff. Significant concern is people's safety and the quality of their lives.
There is a meeting with Transport NI scheduled for early in October. Before then CRF would like to gain an impression of resident's feelings from Carryduff and surrounding area in relation to transport issues.
A short survey can be completed by clicking the link below –
https://docs.google.com/forms/d/e/1FAIpQLSdVbW4GA_b7DTTi4v0FqVBb97RZmYRSdRpMN9rUyGRso2PlUA/viewform