U10 Girls – Teconnaught Blitz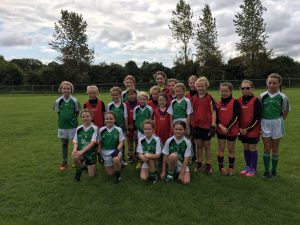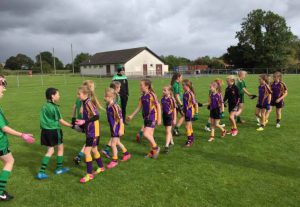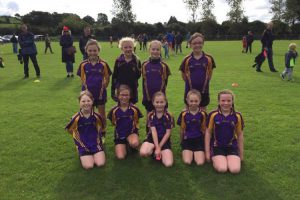 The U10 Girls travelled to Teconnaught GAC on Saturday 9th Sept to take part in a County Down Blitz. Six Clubs participated in the Blitz fielding a total of ten teams. We had two teams, Carryduff Ogs and Carryduff Gaels. The Girls played very well and an enjoyable, albeit wet day, was had by all. A big thank you to Sean Sherry (Down LGFA) for co-ordinating all the Co Down Blitz competitions and to Joe Napier for organising the Teconnaught Blitz.
We travel to Clonduff on Saturday 30th Sept to take part in an Ulster U10 Blitz. The following day (Sunday 1st October) we are going to Moneyglass to take part in an invitational U10.5 Blitz.