Over the winter, we have worked with the GAA to bring our membership management and communications system online, and into one streamlined system, Foireann.
It is the first time that the GAA has brought all its associations under one umbrella, namely GAA, LGFA, Camogie and Handball associations and this will create a number of benefits for all of our members and for the club.
Why Foireann?
Profile & Membership Mgt – Management of all personal and family membership data in one single portal. You may have used the Foireann system last year as part of Return to Play Health Questionnaire. If so, you already have a profile that you can simply update.
Payments – Simple and easy to manage online payment processing. A great benefit for members with staged payments and club with efficient cashless transactions – much preferable in current times.
Teams & Events – As you join teams for yourself and /or family members – all associated events will be fed into a single dashboard view ensuring clear communications around team training, matches and events.
Multiple Clubs – Register with multiple clubs for those participating in membership at other clubs for sporting or social reasons.
Much more to come – The GAA is continuing to invest in the platform with new features planned this year and next. Registering now means you and the club will get those features as they are delivered.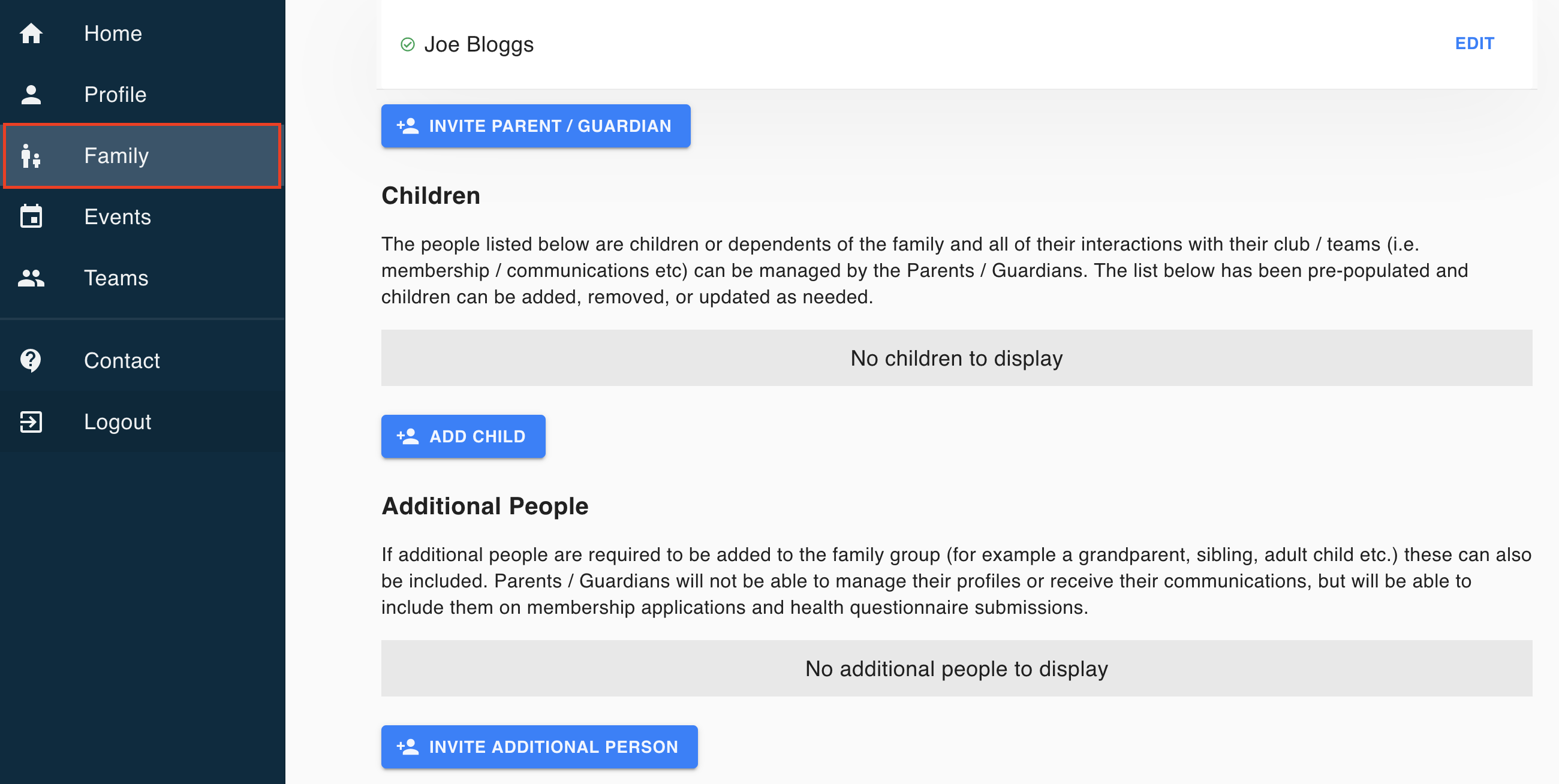 Membership Registration
We're now able to accept membership registrations for the incoming season. For this first time, you can create a family profile yourself, including players of GAA, LGFA, Camogie and Handball. Our individual, family, and nursery memberships are all now available for selection.
To register on Foireann or process and pay for your membership please visit the Foireann Website
For detailed instructions on how to use the system, please visit the help section we've created here on our club website.
Membership Options 2021
We offer a full range of Individual, Family, Nusery, Player and Social Memberships.
Memberships can be paid in full or in 8 equal instalments between February and October
Individual players registered before 28th Feb will receive Free entry to club lotto for 1 year
Family memberships registered before 28th Feb will receive a Down Draw Ticket worth £120 and with a prize fund of £110,000
There is a 20% discount for Renewal Family Memberships in recognition of reduced playing time in 2020 and delay in season start in 2021 due to Covid
Carryduff GAC Membership Options 2021
Category
Cost in full
Instalments*
Notes
Player
Adult Player
£200
8 x £25
Free entry to club lotto for 52 weeks if paid before 28/2/21
Student Player
£160
8 x £20
Free entry to club lotto for 52 weeks if paid before 28/2/21
Unemployed Adult Player
£160
8 x £20
Free entry to club lotto for 52 weeks if paid before 28/2/21
Non-Playing Adult
£80
Juvenile Player
£120
Player under the age of 18 on 1/1/21
G4MO
£110
Family
2020 renewal with free Down Draw ticket
£284
8 x £35.50
20% refund on 2020 feesFree Down Draw ticket worth £120Must be purchased by 28/2/21
2020 renewal
£284
20% refund on 2020 feesMembership purchased after 28/2/21
2021 new family with free Down Draw ticket
£325
8 x £40.63
Free Down Draw ticket worth £120Must be purchased by 28/2/21
2021 new family
£325
Membership purchased after 28/2/21
Other
Nursery
£80
n/a
Children under 6 years 6 months on 1/1/21
OAP
£55
n/a
Adults over 65 years old on 1/1/21
Social
£40
n/a
Life
£1000
n/a
Contact registrar