Carryduff GAC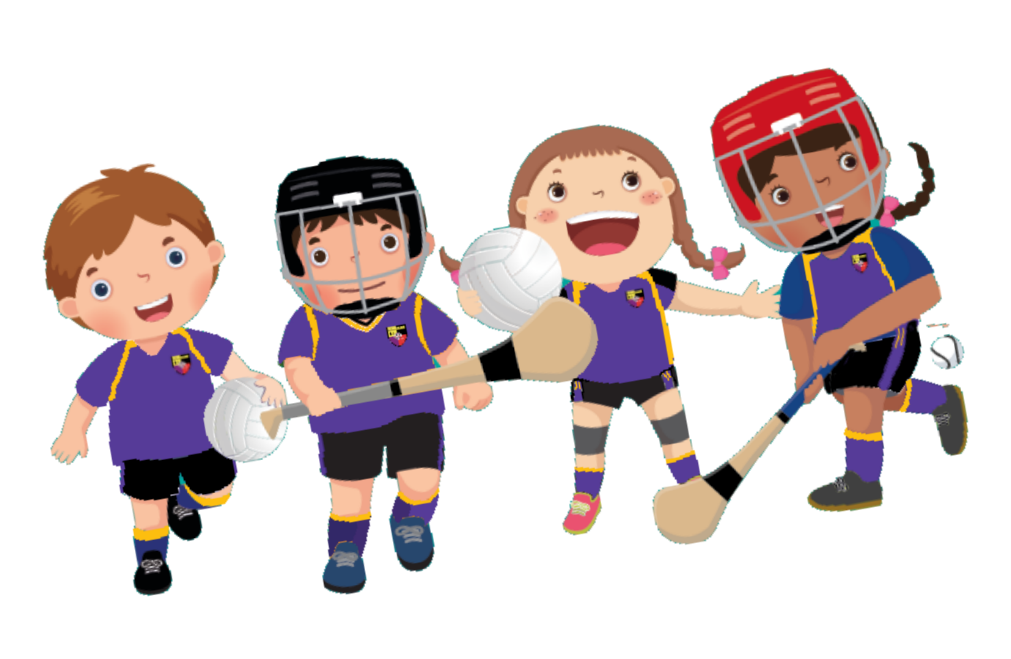 2020 Nursery Academy
2020 Nursery Academy Sponsor:

Who is it for?
The 2020 Nursery Academy is for children born between 02/07/2013 and 01/07/2016. The Academy will be split into three distinct groups based on when your child was born. For 2020, the name of each group and associated 'born on date' bands are as follows:
Group                                           Date of Birth Band
Pre-School                           02/07/2015 – 01/07/2016
Primary 1                              02/07/2014 – 01/07/2015
Primary 2                             02/07/2013 – 01/07/2014
When does it take Place?
To be updated soon for the year 2020
What Your Child Will Learn
The sessions for each age group have been developed by experienced coaches within our club with an emphasis on fun. Each week, the sessions will be tweaked slightly to maintain interest of the children and coaches helping out.
As a GAA Academy, the children will get to sample all GAA codes along with developing their overall physical development by:
* Providing the opportunity to be coached in boys and girls football, hurling and camogie.
* Participating in exercises that will develop their ABC's (Agility, Balance and Co-ordination) as well as basic running, jumping, catching, kicking and throwing etc.
Primary 1 and Primary 2 children will also get the opportunity to represent the club in interclub friendlies and blitzes throughout the year.
Nursery Academy Structure and Working Group Contact Details
Prior to 2019, the Nursery Academy was typically run by 1-2 volunteers, with the assistance of parents/guardians as coaches during sessions. However, the growing popularity of our Nursery Academy, (which frequently sees >200 children attend each evening) coupled with the extensive administration requirements to run the Academy safely, led to a redesign of how we do things. Our philosophy is to grow the Nursery Academy sustainably by ensuring that the workload is borne by the many, rather than the few.
In 2019, we have introduced a 'Working Group' for the Academy. This is comprised of a small group of parents who have the overall responsibility of co-ordinating, administering and coaching for the Academy. The parents involved and their roles are as follows :
Nursery Academy Co-ordinator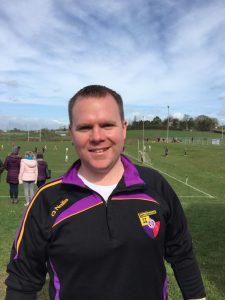 Enda McKenna
(07557209930)
The Working Group is responsible for sourcing volunteers to help as coaches for each
age group, assist with the pitch/stations setup, act as timekeepers and provide First
Aid etc.
The image below illustrates the location of the sessions, specific to each Group: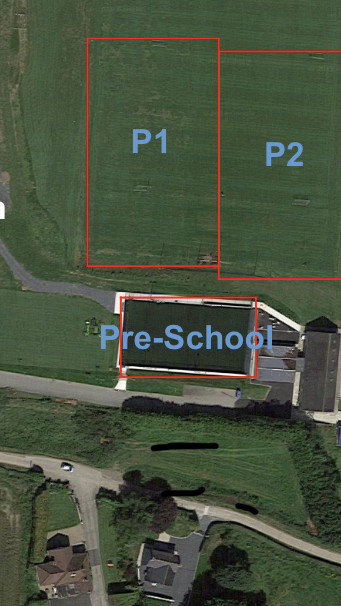 Pre-School sessions will be held within the 4G pitch
Primary 1 sessions will be held on the south-western quarter of Pitch 2
Primary 2 sessions will be held on the south-eastern quarter of Pitch 2.
Helping Out
Like all Clubs in the GAA, we are a voluntary organisation. Our Coaches, players and
all members give up their time willingly to help develop Gaelic games in Carryduff.
Your help as a Parent/Guardian is essential for the successful running of the Nursery
Academy.
Please be aware that absolutely no experience is required to help out! You do not
need to have had a GAA background or have played Gaelic games before. The
more Parents/Guardians that help out the more enjoyable the sessions are for
everyone involved. Please remember that the ethos of the Nursery Academy is FUN!
Registration
Coming soon
Communication
We are using HEJA for training and games
notifications/attendance. Please contact one of the Nursery Academy Coordinators for access to the respective child and coach HEJA Groups.
All other direct communication to parents will be via email –
u6.5academy@carryduffgac.com.