Record numbers of youngsters for Carryduff GAC academy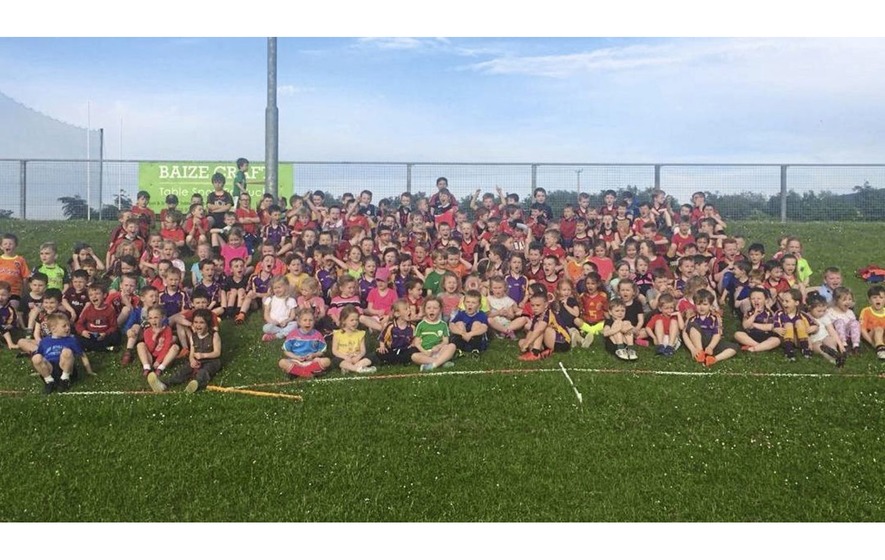 A GAELIC club, in a booming suburb on the outskirts of south Belfast, has had to set up a working group of parents to cope with the record number of young children attending its nursery academy.
Carryduff GAC had 210 children under the age of six-and-a-half turn up for training on the first night of the new season two weeks ago, with the youngest recruit being just three years of age.
The numbers are up around 30 per cent on last year, and have been growing annually, prompting the academy to bring a sponsor on board for the first time as well.
The children, who range from pre-school to P1 and P2, learn agility, balance and co-ordination skills with an introduction to football, camogie and hurling.
Philip Cooper, one of the six parent volunteers, said they had been pleasantly surprised by the numbers but that there were a lot of families with young children in the area, and plans for around another 500 houses in the pipeline.
The two Catholic schools in the parish, St Ita's and St Joseph's, are over-subscribed each year, with St Ita's having opened just 14 years ago to meet the demand for more school places.
Mr Cooper said: "We had a pretty successful year last year in terms of the academy. It's all about enjoyment at this early stage and the kids seem to love it.
"We have them running and jumping, playing games such as tag and throwing beanbags into a cup. It's to get them moving and build their skills before introducing them to kicking."