Minor's get a safety awareness course from local services .
The Ulster council in association with the PSNI and local Fire brigade Road safety awareness evening .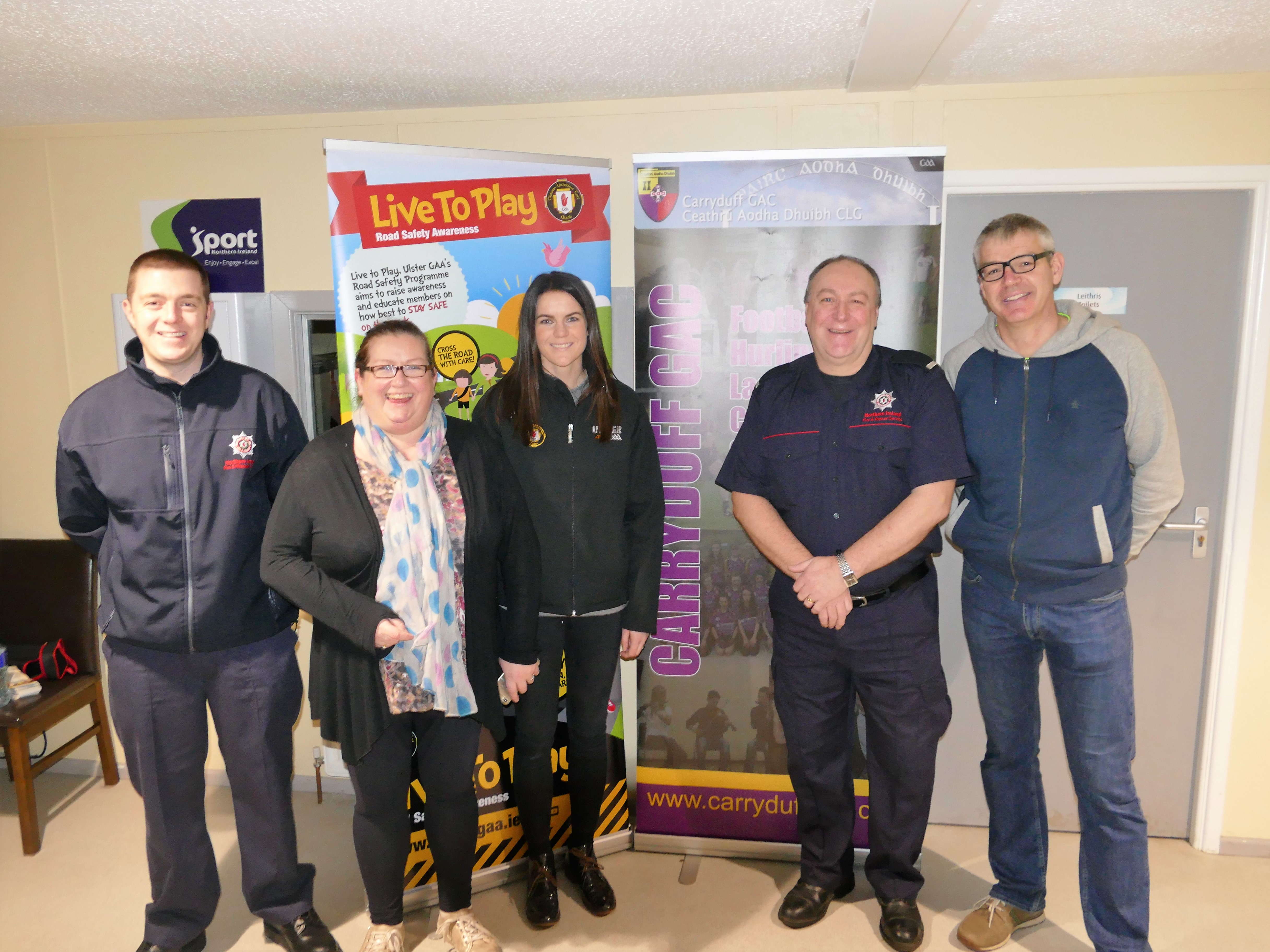 Left to right ,Jonny Hamill (NIFRS) , Siobhan Hyland, Maura McMenimin(Ulster Council),Davy Thompson(NIFRS) , Philip Loughran.
Our minors from all codes (Male Football , Female & Hurling ) were all invited to what turned out to be a very entertaining and informative evening at the HUB , we had emergency services there represented by the Fire brigade & PSNI for which we are very grateful , to demonstrate safety awareness when being both in a car as a passenger but more so as the driver with all the responsibilities that it entails .
The Minors were separated into two groups of which one group went upstairs and were given a talk both by the PSNI and the fire brigade on the dangers of being behind the wheel of a car , this was enhanced by each participant wearing a headset and headphones which gave them a virtual reality version of an accident and the aftermath as can be seen in the photos below :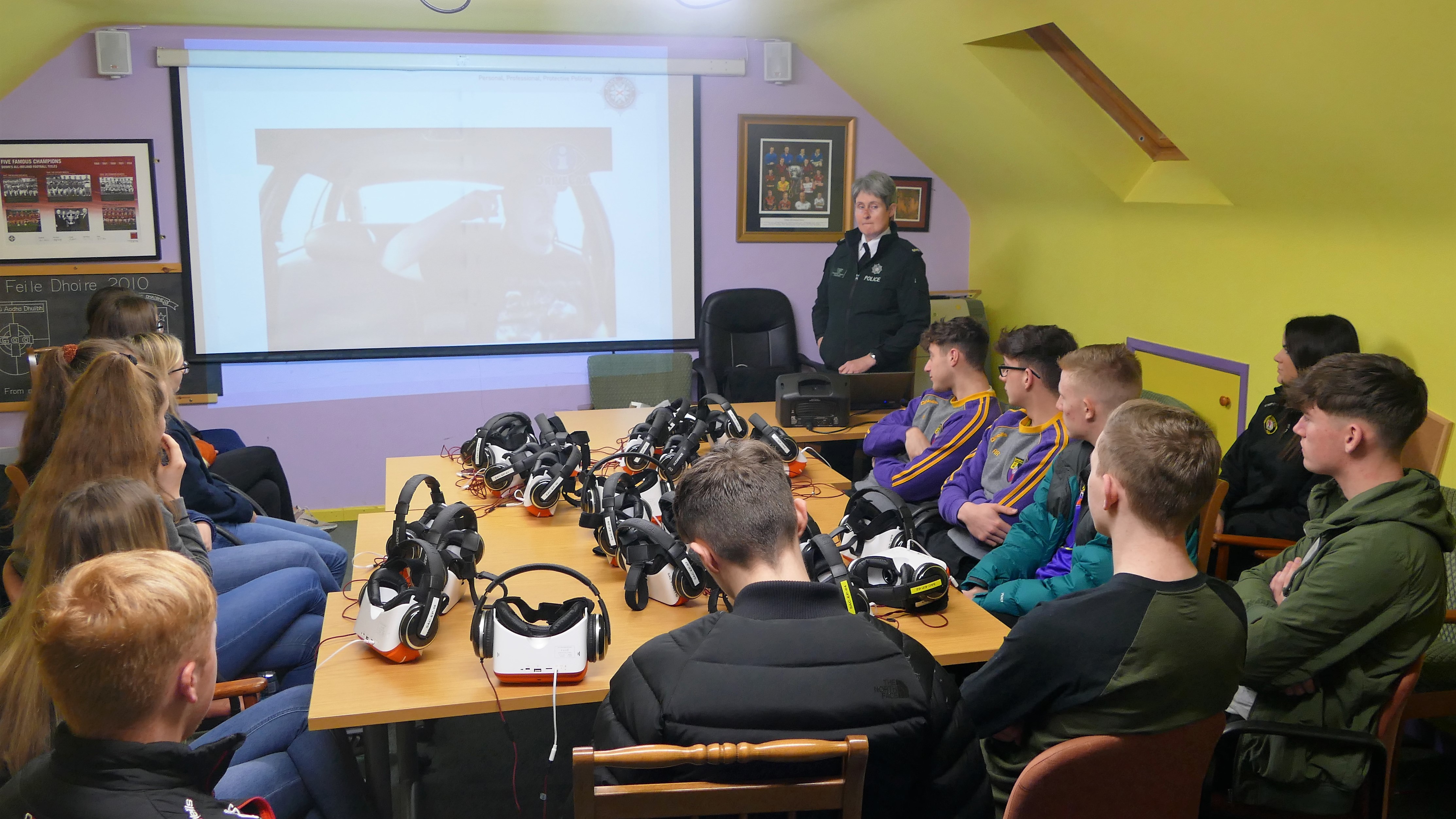 PSNI safety talk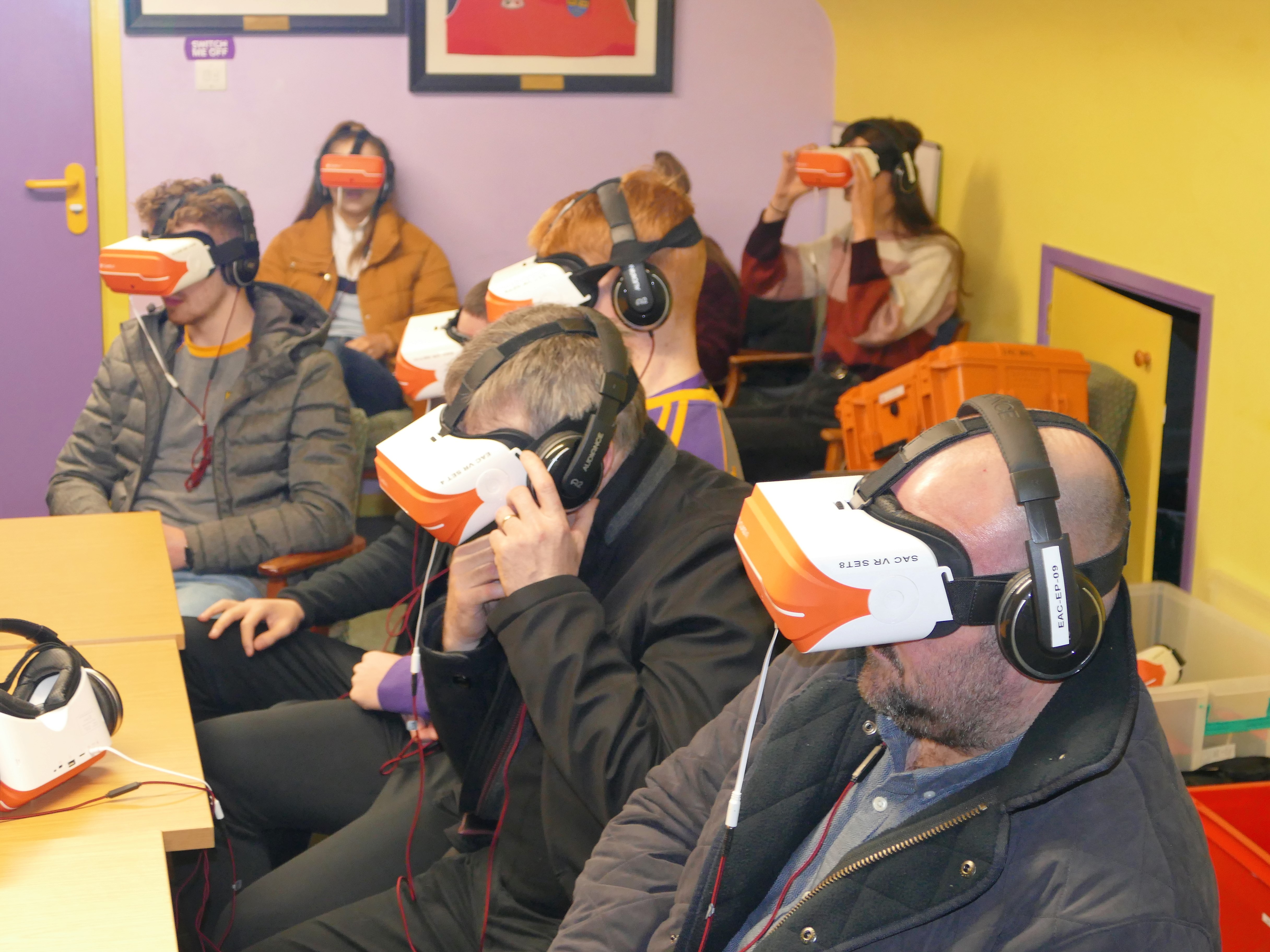 2. Virtual Reality head sets .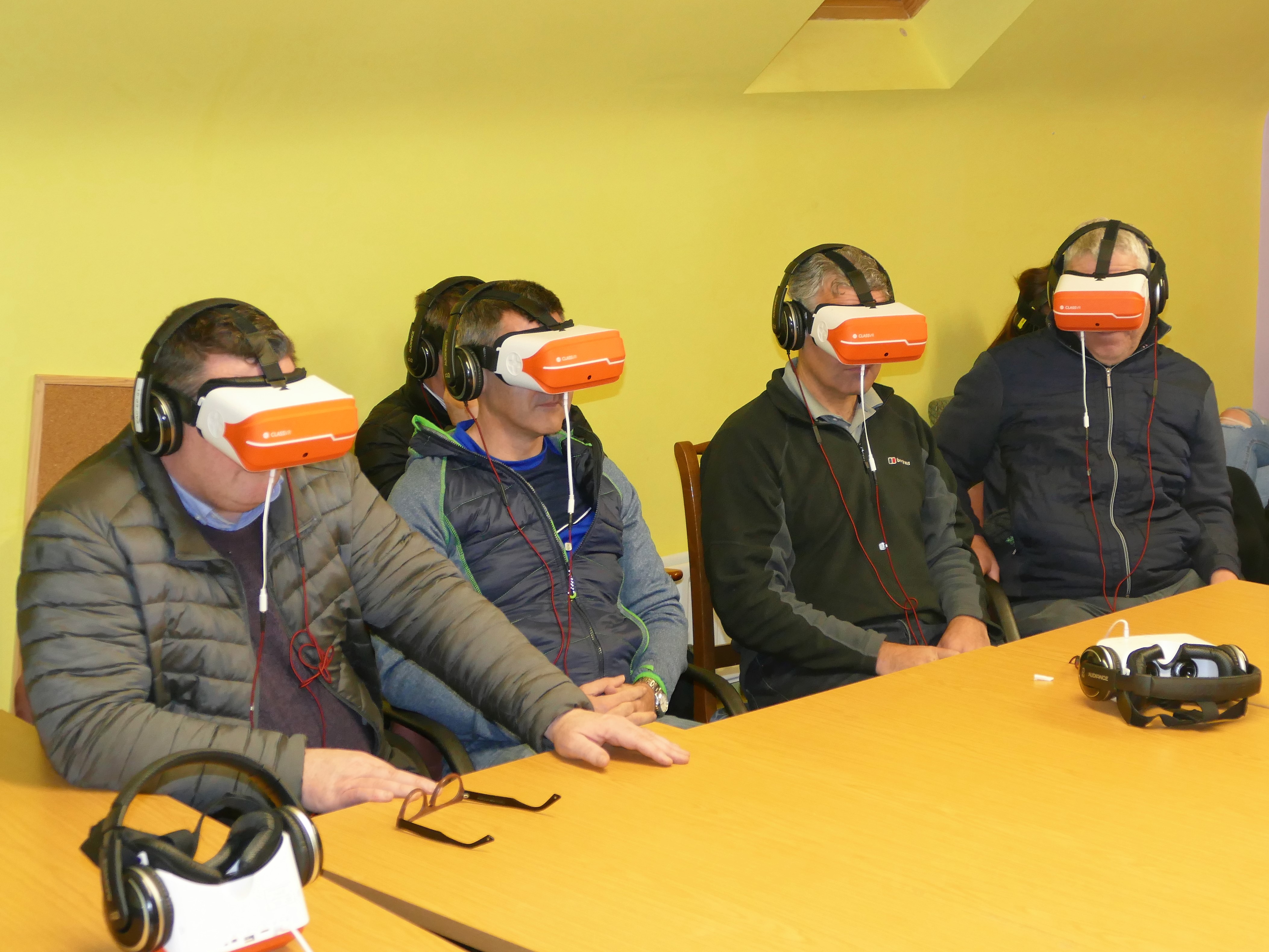 3. Parents had a go too.
The second group were shown an actual accident in a more realistic  environment in a car specially developed to give the full experience from impact to the emergency services arriving and the aftermath of what the services have to deal with .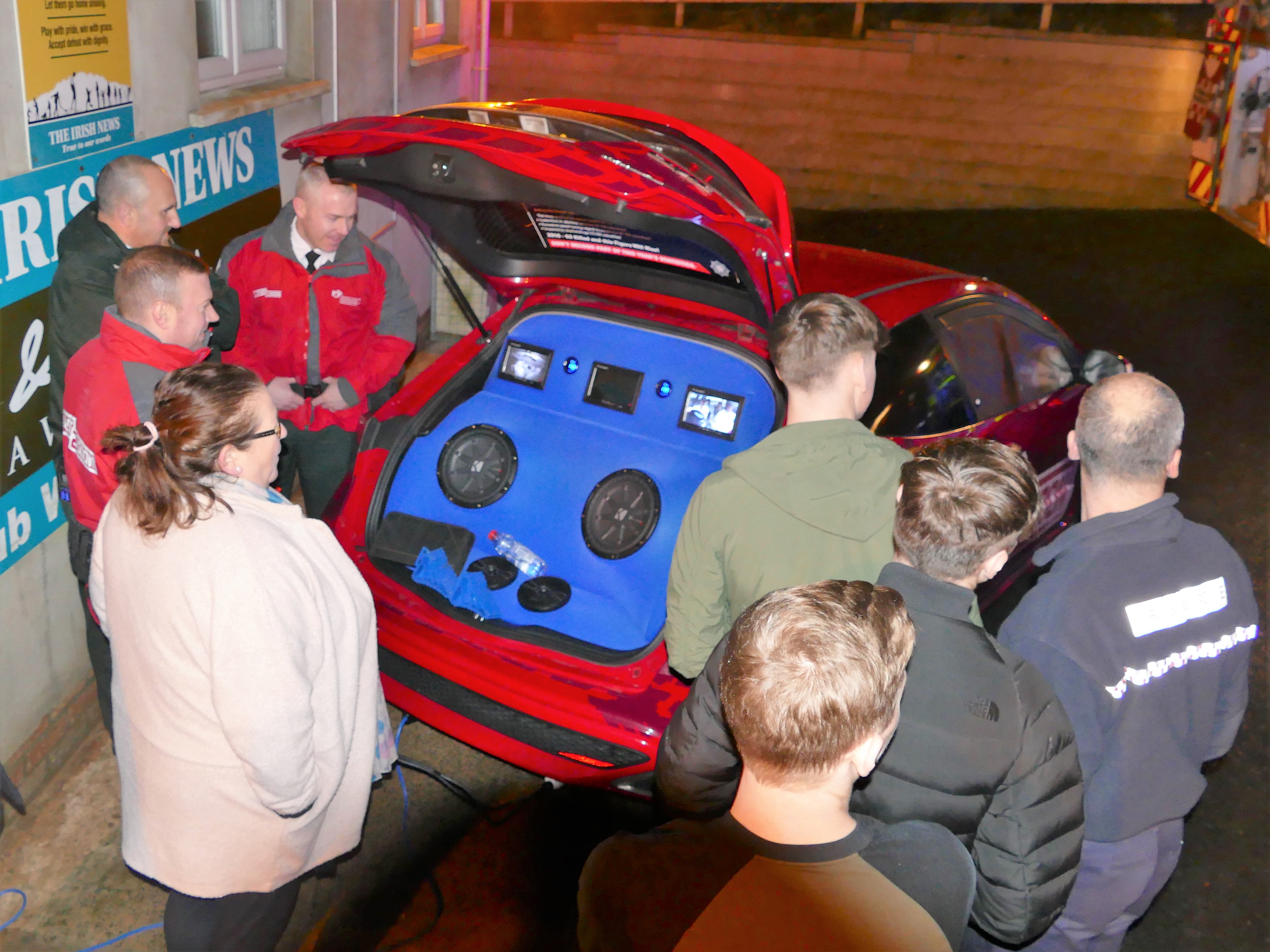 4. PSNI demonstrate there virtual car .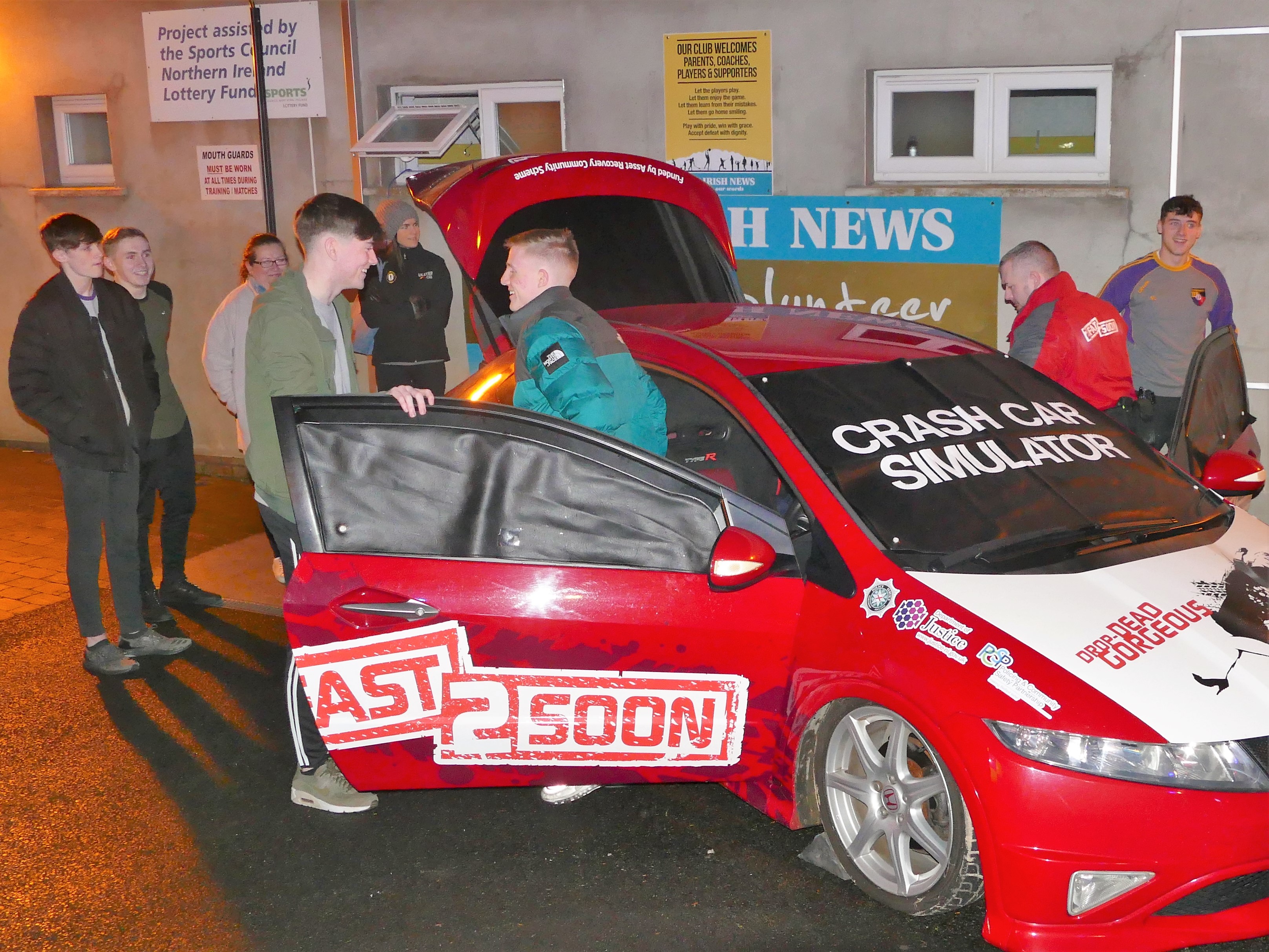 5. Minor participants have a go inside the virtual car .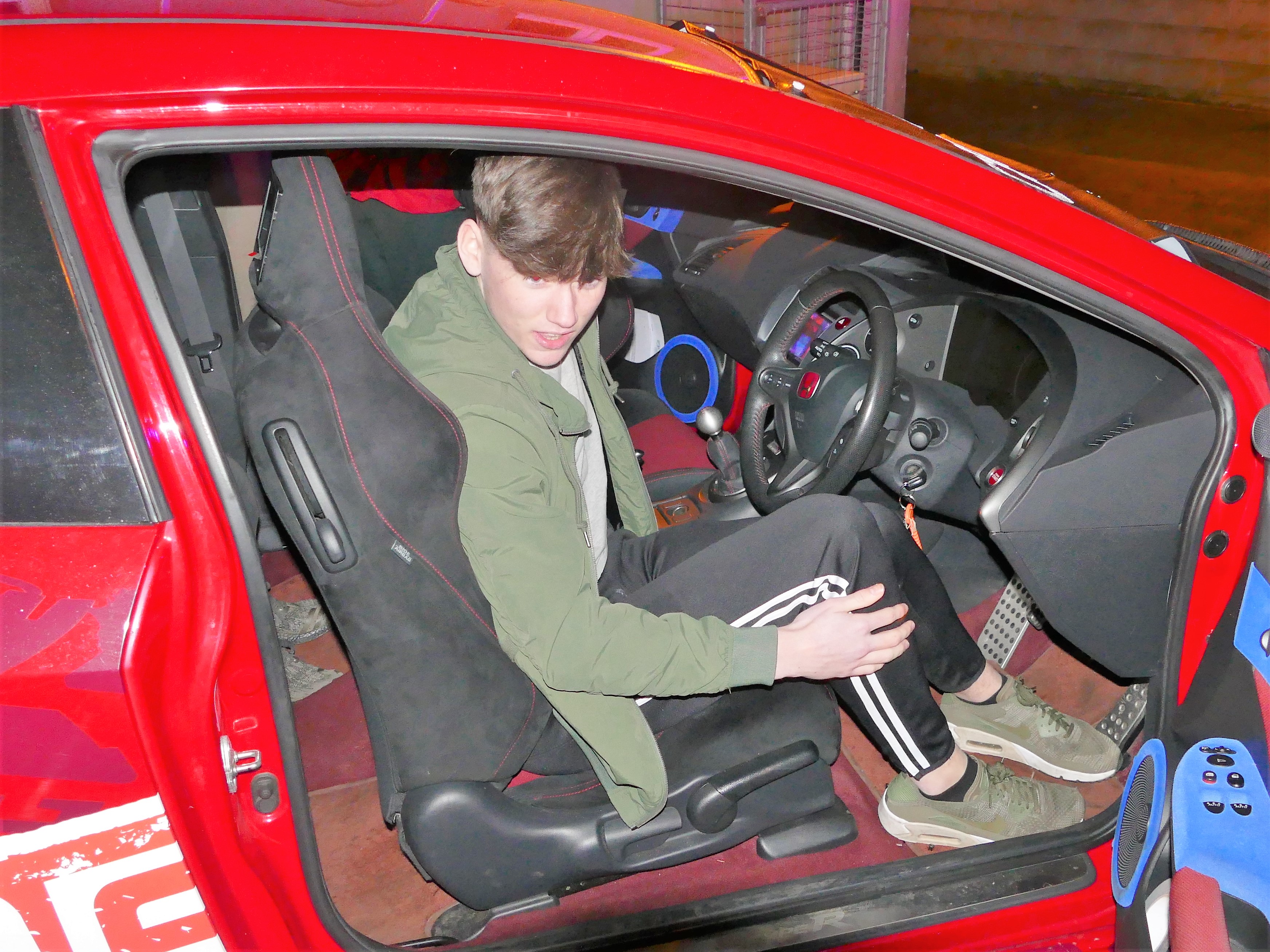 6. It was a fully functioning car adapted with hydraulic suspension and smoke to give that actual life like situation .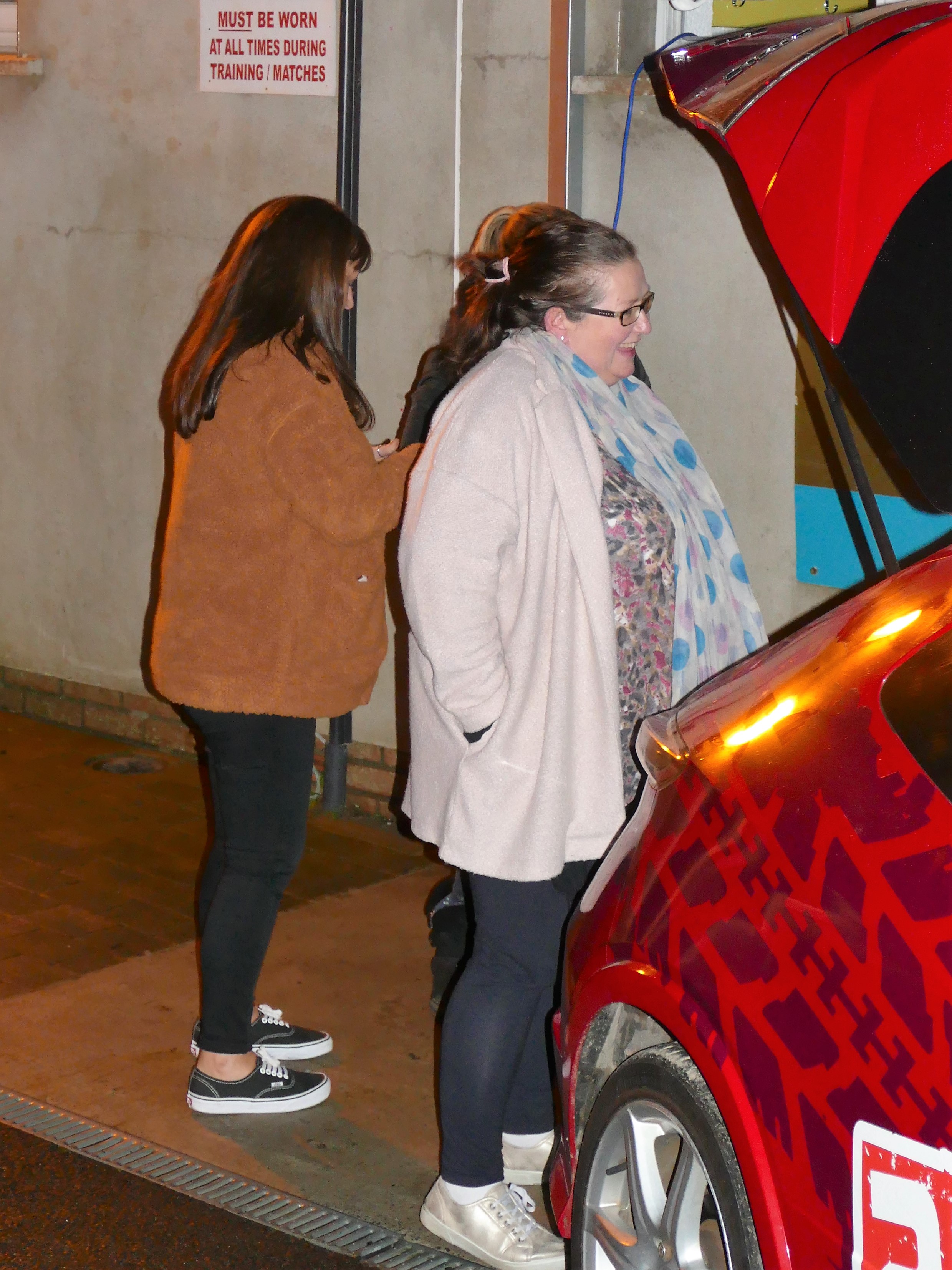 7. Siobhan Hyland our Ladies secretary watches on .
The groups were also given a tour of other emergency response vehicles that may attend an accident as seen below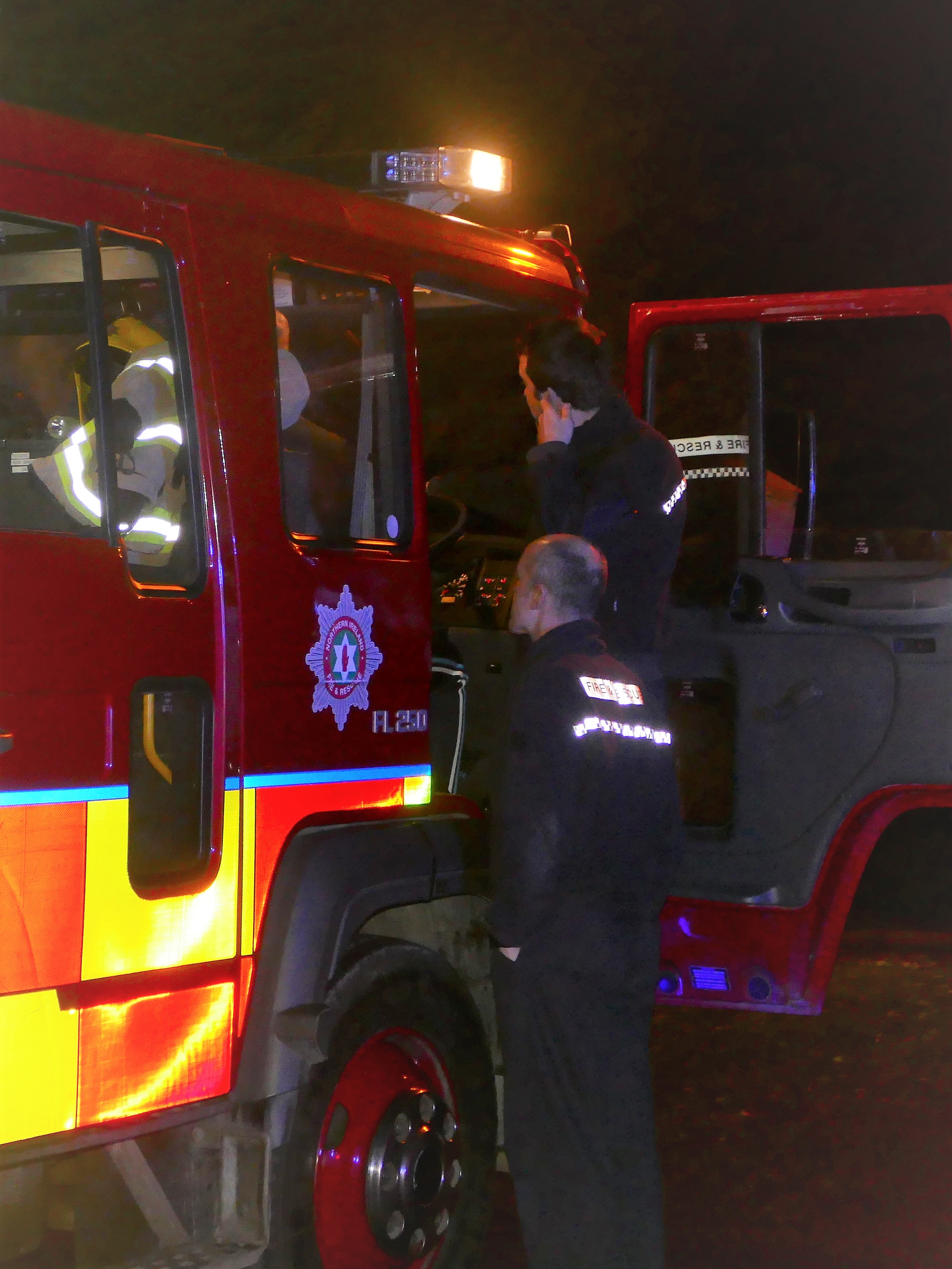 8.Local Fire services attended .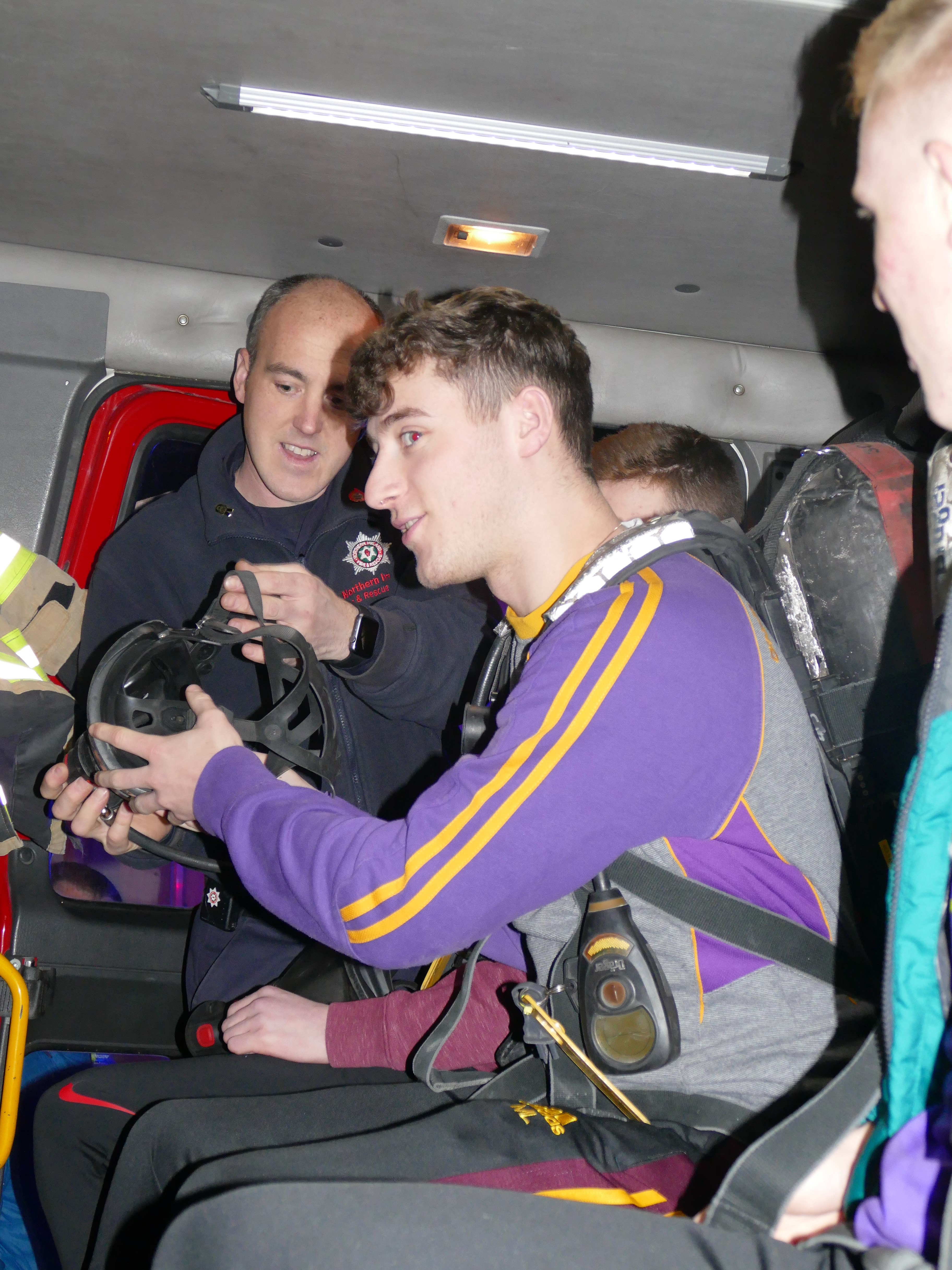 9. Michael  gets a demonstration of breathing equipment by David .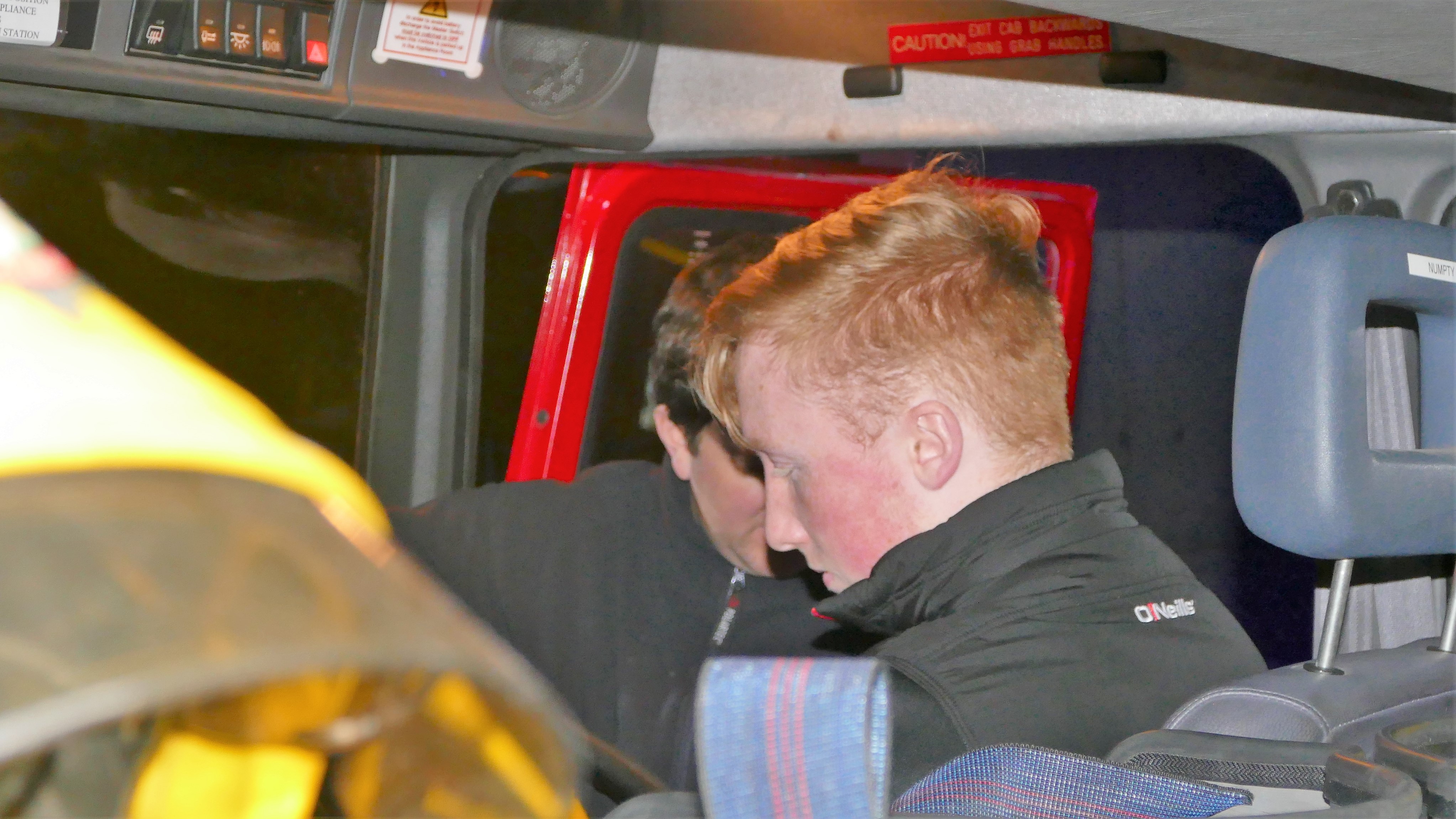 10. Eoin getting a demonstration of emergency equipment.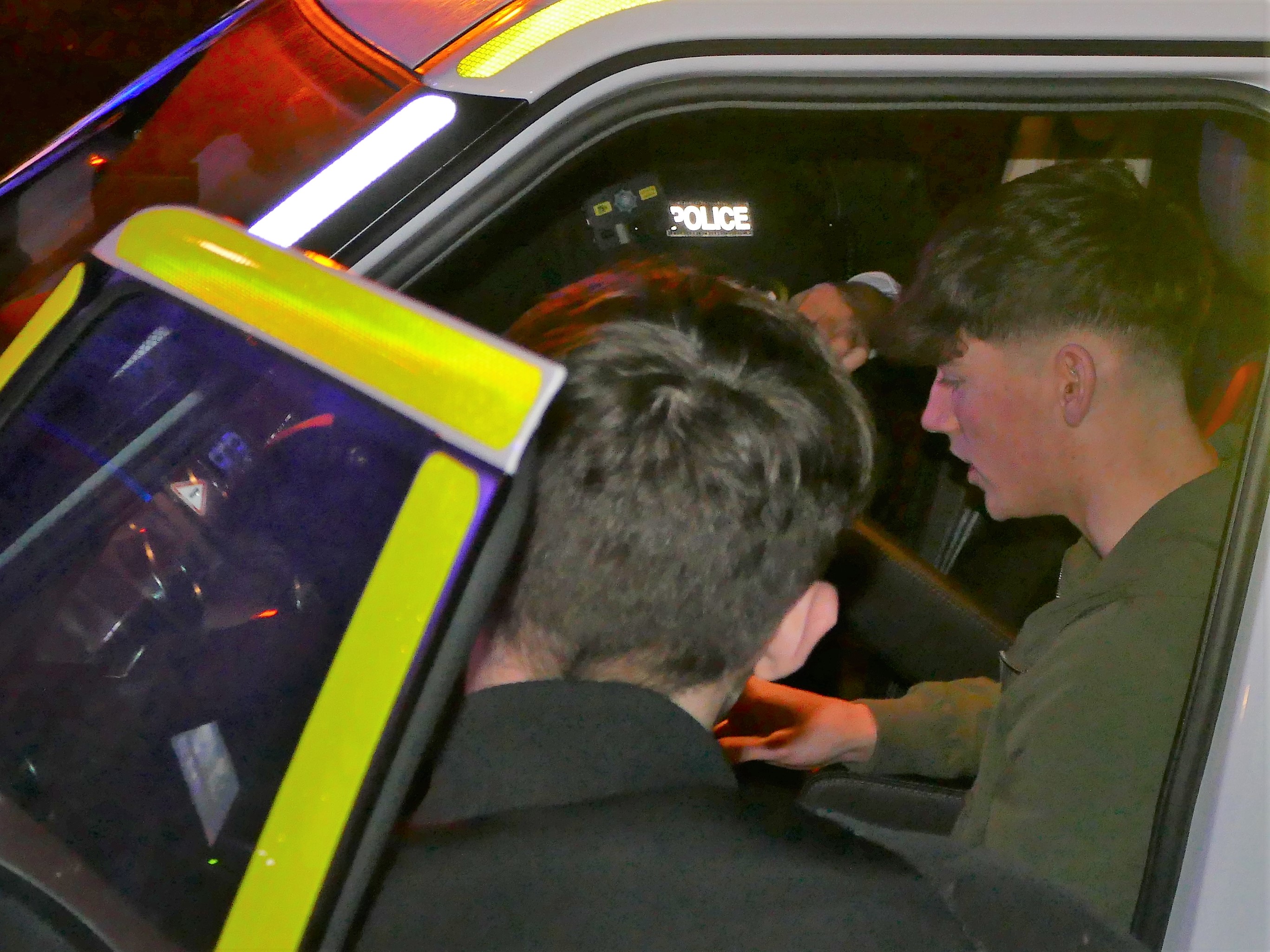 11. Adam learning about the PSNI emergency response vehicle .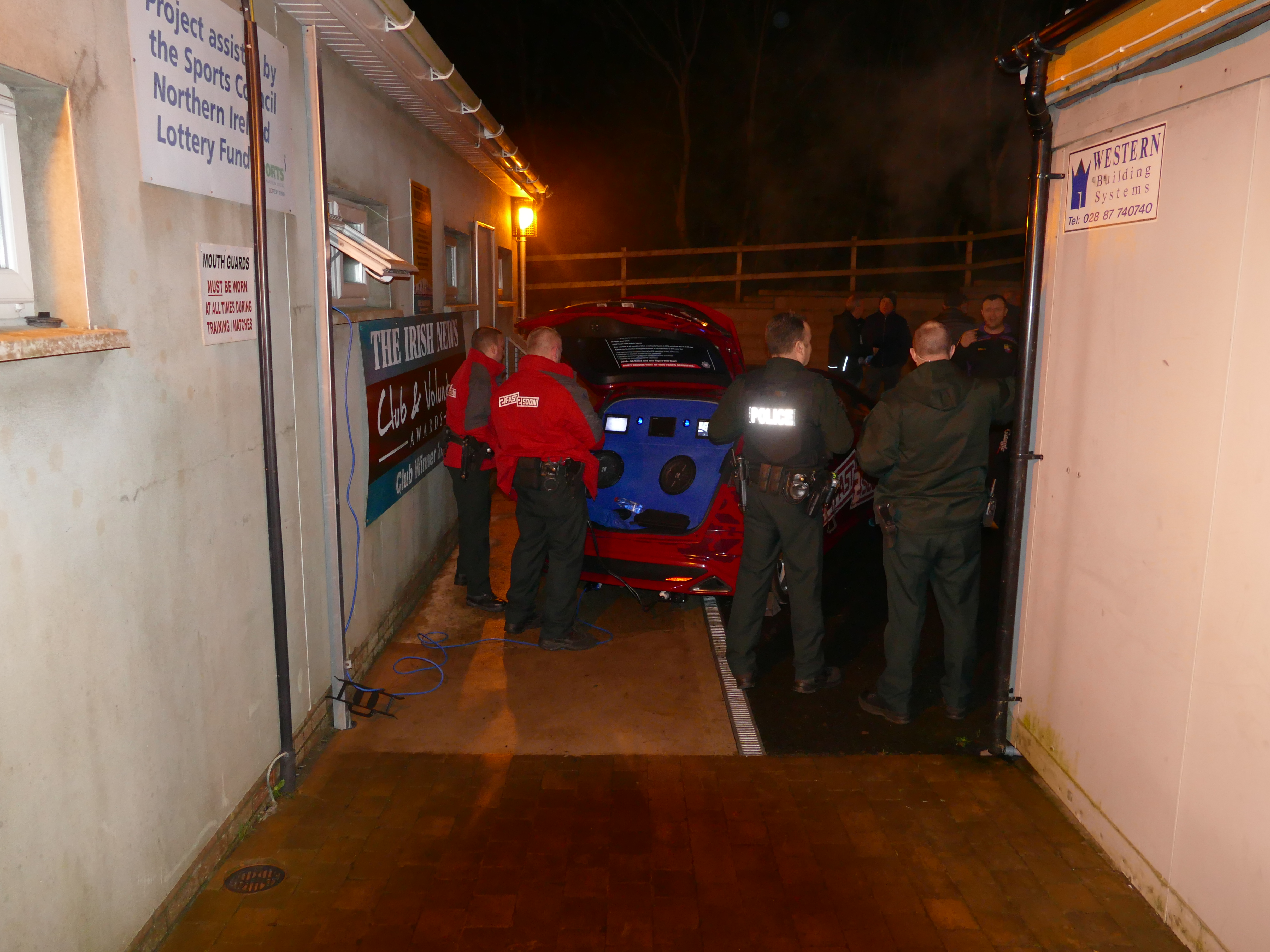 12. PSNI demonstrate the hydraulics on the Honda .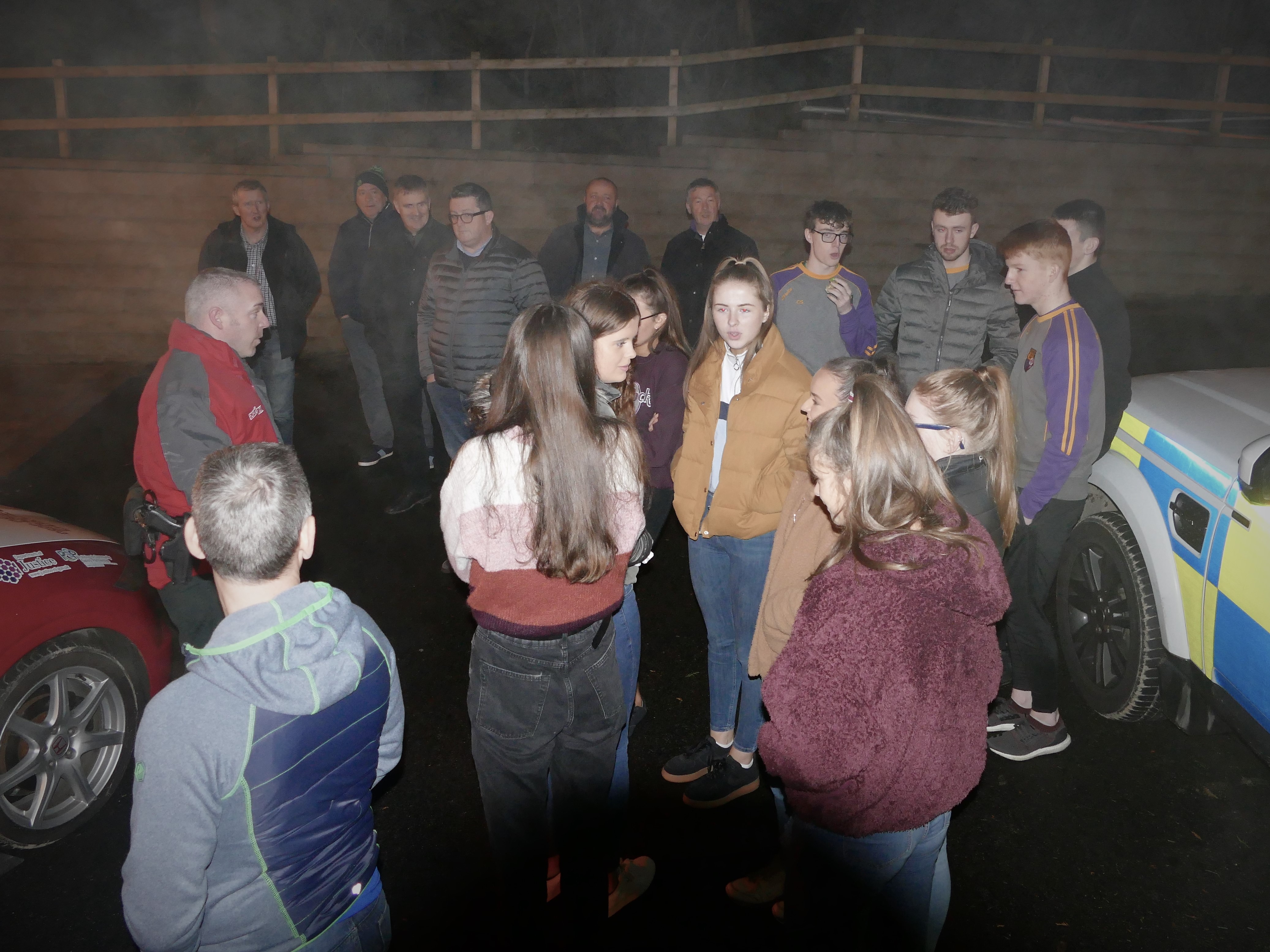 13. PSNI taking questions from or young drivers.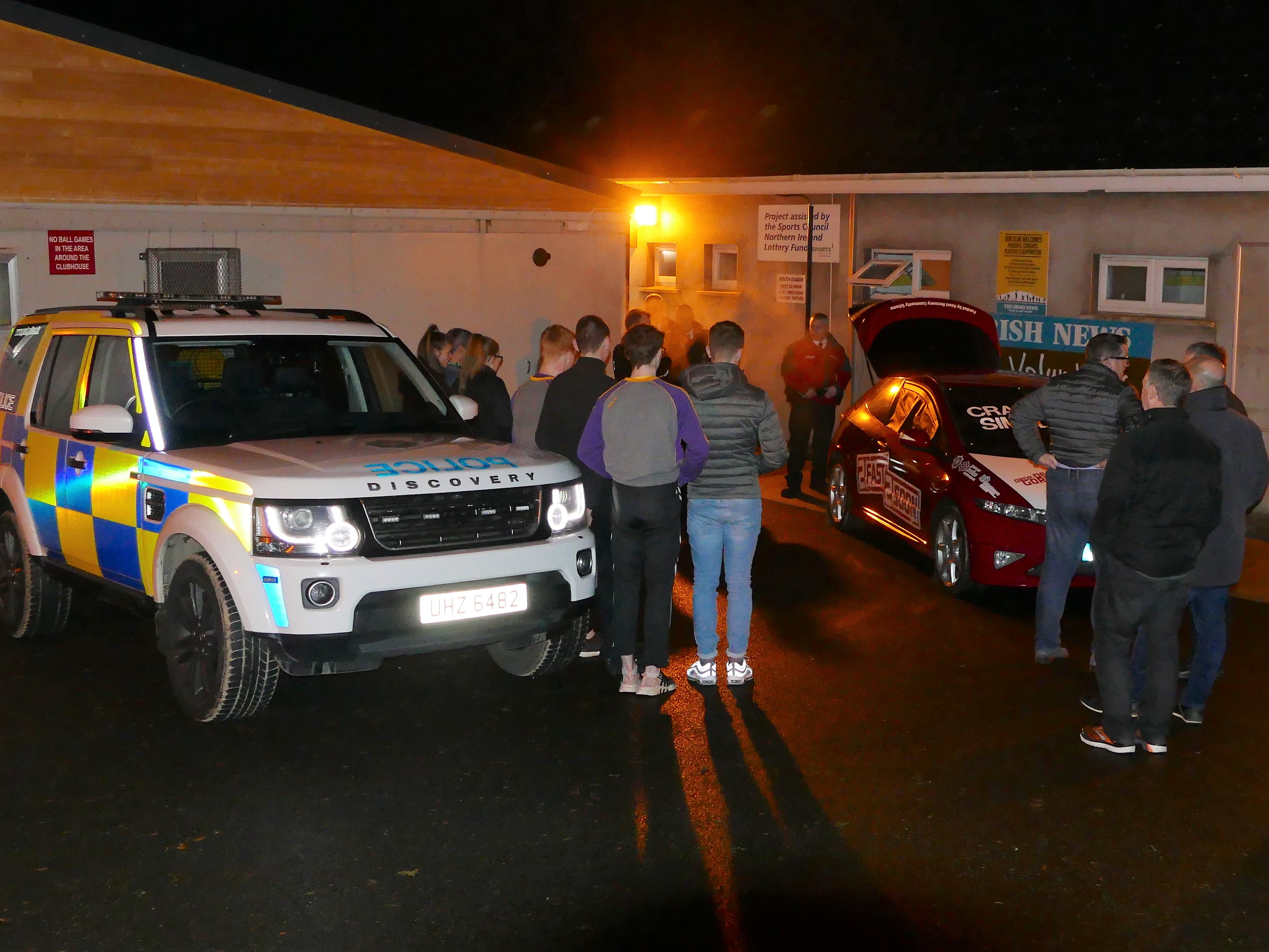 14. Demonstration taking place.