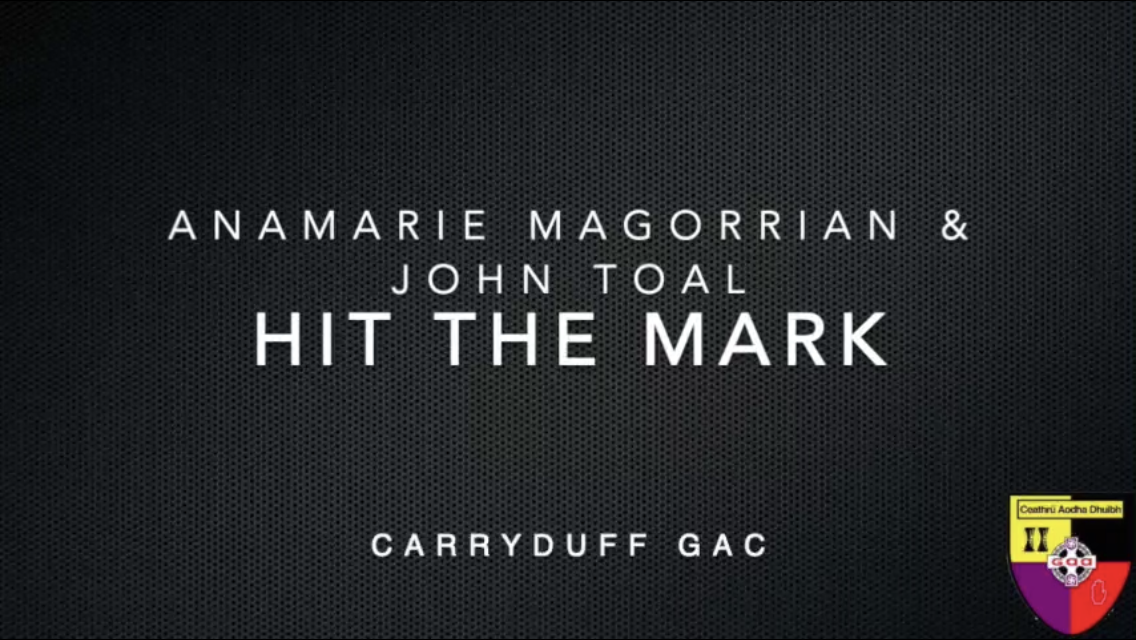 Another hugely entertaining interview this week, as Mark McCartan continues his 'Hit The Mark' series. Tonight, he's joined by two Culture Committee members, All-Ireland Medal Winner, Ana Marie Magorrian and the talented BBC broadcaster, John Toal.
They chat about the 1983 All Ireland Scór final in Galway, discuss the unpredictability of Scór and detail how the numerous Cultural activities provide the social glue within the Club and the wider community.
Ana Marie contends that "Everybody's got a voice, everybody's got a song and everyone's got an instrument they can play. They've just gotta find that instrument!" If you want to make connections here in Carryduff, make contact via social media and join in our wonderful Cultural activities.
Now, pull up a chair, light the fire, relax and enjoy the dulcet tones of Mark, Ana Marie and John in our fifth instalment of 'Hit The Mark'.