G4MO travelled to Loughinisland !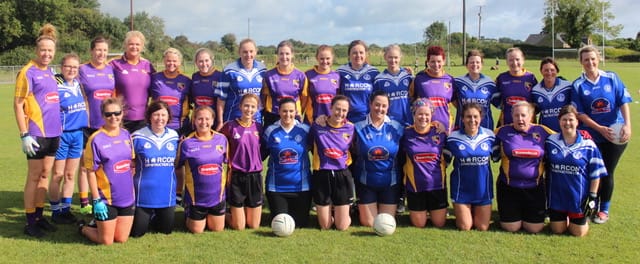 On a sunny but blustery Sept 1st, the Carryduff #G4MO headed to pastures new to face Loughinisland GAC (another newbie #G4MO team on the Co. Down scene).
Although these ladies have only been playing together for 12 weeks, they were keen opposition for our Carryduff squad. 3 x 15 mins games saw everyone get ample pitch time, with a few stepping onto the opposing team for the final third to balance the numbers after an injury.
Training hard all year provided lots of well worked play -good running of the shoulder action, smooth passing movements and some fab scoring.
A huge thanks to the ladies of Loughinisland GAC for hosting a great match and the delicious hospitality provided after the game. We look forward to having the ladies attend our eagerly awaited blitz this weekend for the chance to play plenty more games and have a good days craic.